Automatic Coffee Roaster For Cafes
If you have ever thought about roasting your own coffee for your business then we have the roaster for you!!I Take control of your coffee by roasting in-house with the only fully automated bench top roaster in Australia.
NO EXPERIENCE OR EXTRA LABOUR NEEDED!  Start roasting at a touch of a button and you will save your business thousands of $$$. Create theatre for your customers as they watch the coffee roast in front of their eyes. Our roaster is designed and made in the US, specifically to meet the needs of busy café operators. The Green Bean Coffee Roaster allows you to produce fresh coffee easily, consistently, and economically.
Our roasters come with a tried & true roasting profile inbuilt so all that's required is to fill the chamber with good quality coffee beans to get an outstanding result. We have made roasting coffee as simple as using a kettle!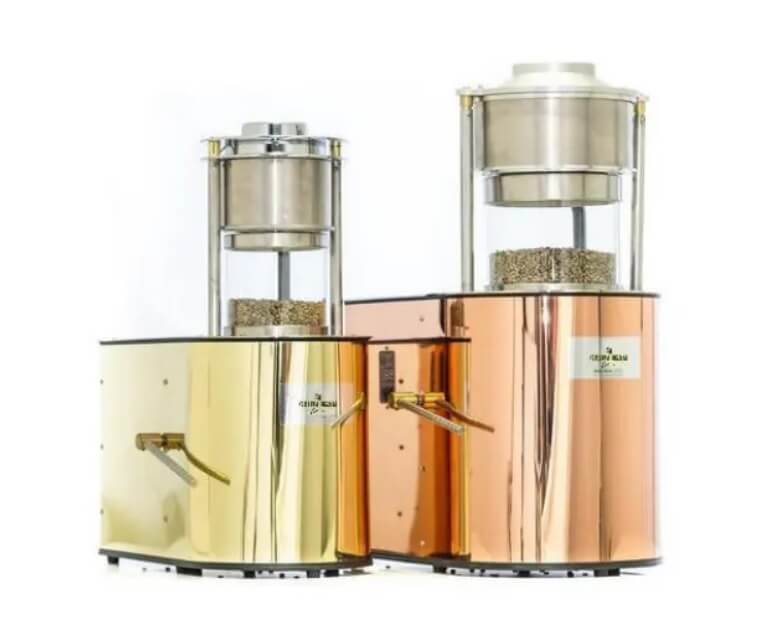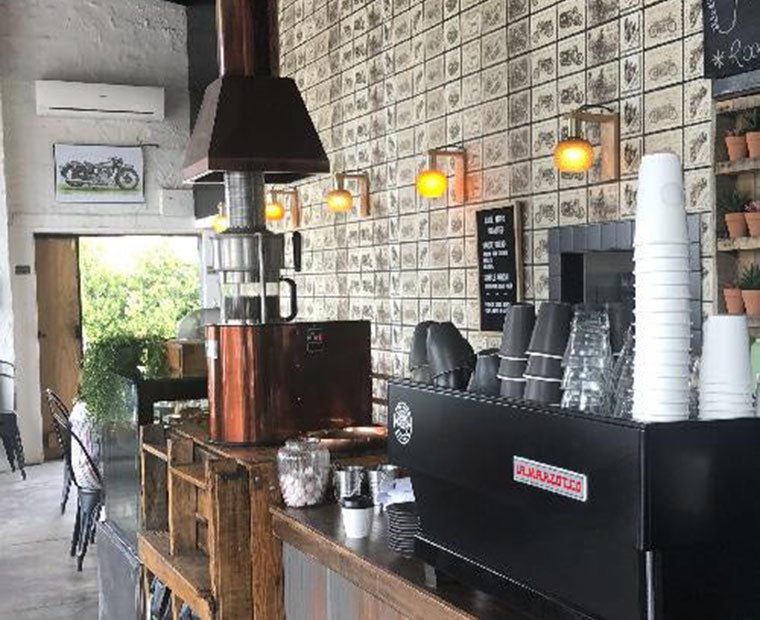 Why Roast
Become a roaster in 30 minutes training
Roast 1.2kg of coffee in 17 minutes including cool time
Award winning blends to choose from that start at $14 a kilo
Be different to the competition
Huge retail sales
The theatre & aroma of roasting will drive people to your business
Over 10 blends, 80single origins, specialty, fairtrade, rainforest alliance and organic coffees to select from
Create your own profiles with our ADR Bluetooth software
Runs on LPG or Natural gas 
Fully approved by AGA as a class 1 appliance
Features
Specifications
Overview
Features
Roast 3kgs per hour
Roasts in under 18 minutes including cool down
Perfectly sized for cafes or home business
Create unlimited profiles
Works on Natural or LPG gas
Food theatre & coffee aroma
Specifications
Overview
Advanced Definition Roasting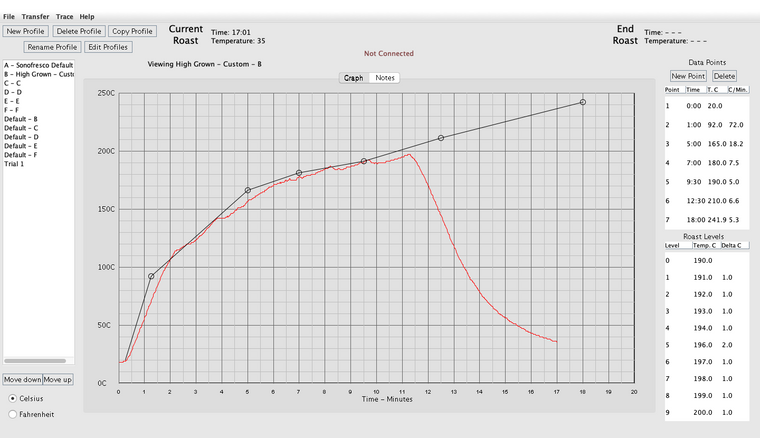 Profile Coffee Roasting
All roasters now come with Advanced Definition Roasting (ADR). This allows you to upload your own profiles wirelessly to the roaster from a program you install on your laptop or PC. Become a "master roaster" by creating your own custom roasting recipes or just use our pre programmed profile. The fundamental objective of good roasting should be to reveal the best flavours of any particular coffee. This is best achieved by roasting consistently in colour and time-temperature profiles designed to match the characteristics of a particular coffee. Having the ADR software means the roaster will follow your profile time and again to ensure consistency in the flavour of your coffee.

Green Bean coffee is a 1 stop shop and can service every aspect of the coffee industry. We use reputable equipment brands for our coffee machines and grinders and also supply leaf teas, Takeaway cups, sugars, chocolates, chais and more. 
Return on Investment
Price are based on industry average of $25 per kilo wholesale.
Green Bean Price based on Award winning blend KS6 @ $16 per kilo
| Coffee useage per week (kilos) | Cost per kg wholesale $25 | Cost per kilo using green bean | Weekly savings |
| --- | --- | --- | --- |
| 20 | 500 | 320 | 180 |
| 30 | 750 | 480 | 270 |
| 40 | 1000 | 640 | 360 |
| 50 | 1250 | 800 | 450 |
| 60 | 1500 | 960 | 540 |
| 70 | 1750 | 1120 | 630 |
FAQs
Do I need to do a roasting course first
Can I create my own blend
Is it difficult to set the roaster up
How do I know if I can get your roaster installed in my cafe?
Do you provide coffee making equipment?
What about council approval?
I only have a small café with little space, can I still roast?
I'm worried about leaving my current coffee supplier?
What happens if roaster breaks down?
How long before I can start using the coffee?
Do green coffee beans go off?