The Local Pantry - Australian Small Business Award
The Local Pantry - Australian Small Business Award 2021 Winners
The Australian Small Business Awards are the most prestigious and respected small business awards in Australia
The Local Pantry was a Finalist along with 16 other cafes
They were announced as the winners on Saturday Night at a Gala Event at Star City.
Green Bean Coffee is proud to be a key supplier to Michael and Lisa at The Local Pantry and congratulates the team on winning such a special award
" We take great pride and care in roasting inhouse. We have invested heavily in making sure that the most important part of the coffee making process is done in-house to ensure its freshness and consistency for our customers. "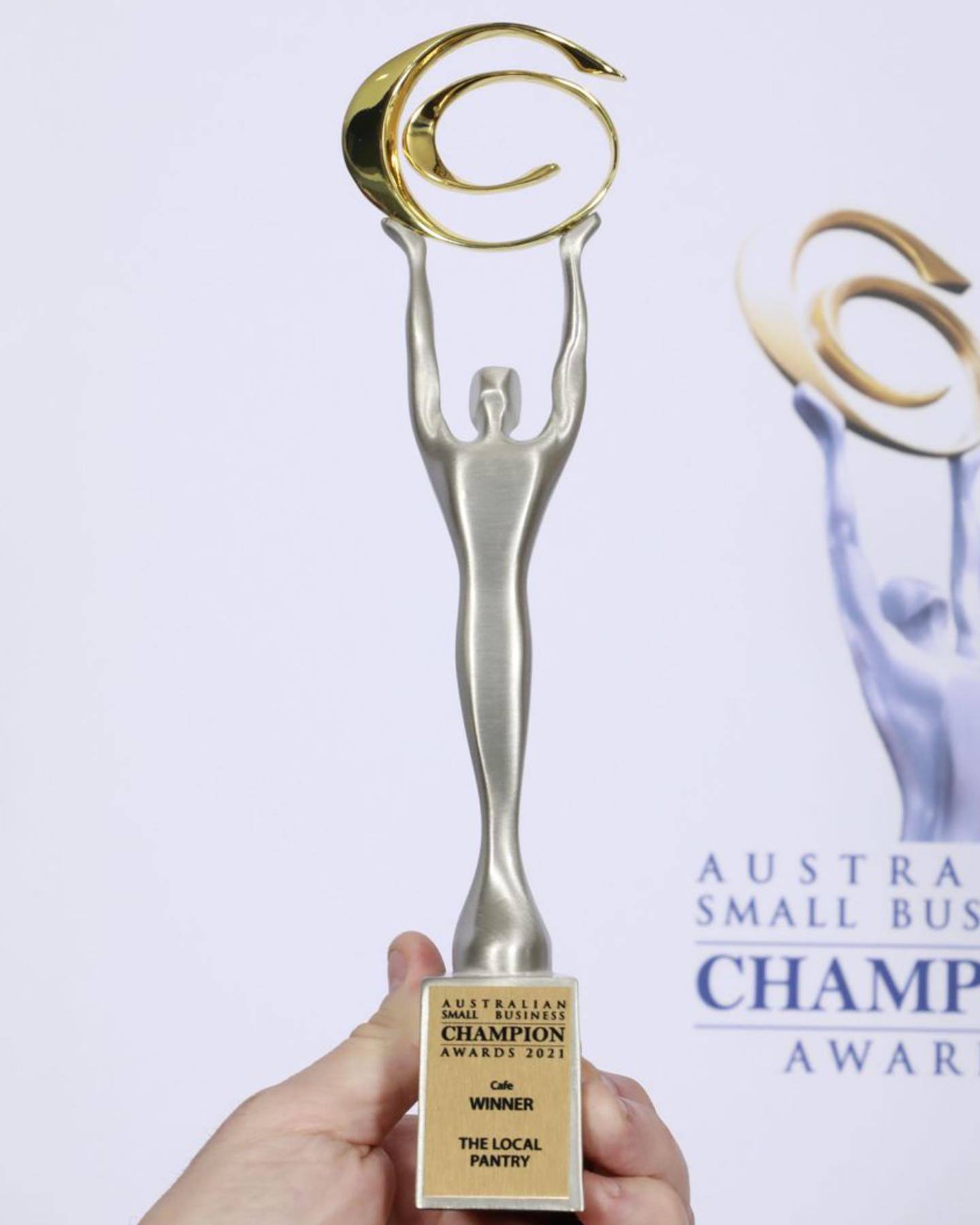 Enter your email and receive 10% off your first order.